Employee recruitment and retention is one of the most important long-term factors to the success of your business. High employee turn-over will stall your company's growth, which means retaining top employees is just as important as finding new ones.
If you want to start retaining your top employees long-term, you need to stop and take a look at your current organization.
Ask yourself the following questions:
1. Are your employees in the right position? Keeping a good employee in the wrong position creates a bad situation. Make sure you have all team members in their optimal roles. Just because an employee is your most experienced technician does not automatically mean he or she will become a top service manager.
2. Do you have team members on board who should be "upgraded"? Underperforming team members bring productivity down for everyone.
3. Is the job description for every position up to date? As your company grows, the duties for each position can change. Consequently, do your current employees know your expectations of them and their positions?
4. What are the future needs of the company? Consider which positions you will need to fill in order to be able to keep up with anticipated company growth. Filling positions can take a bit of time. On average it takes 8-12 weeks to successfully recruit a service technician. Don't wait until you are already slammed to start the recruiting process.
5. Have you outlined career paths for each role within your company? Do your current employees have a vision of their role as their company grows?
What makes a good job description?
A good job description provides a clear picture of the job and how it fits into the company as a whole. It should include the following:
Clear expectations for the position.
Job leveling or accurately weighing the value of the position within the company based on duties, responsibilities and skill required.
Five skill levels for technicians & installers. The skill levels should start at entry level or apprentice and end with master level.
The skill levels should show a structured path to increased earnings.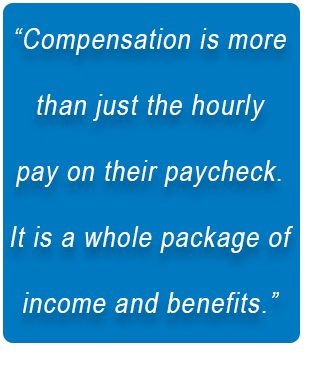 What about compensation?
Good employees naturally want to climb the ladder within a company, making understanding of a clear career path essential. You must show them how their job can truly become a career with your company. Compensation is more than just the hourly pay on their paycheck, it is a whole package of income and benefits.
Benefits – medical, dental, 401K, etc.
Work / life balance (very important to the millennial group).
Quality of the trucks.
Amount, or lack of, "On Call" time (few senior level technicians will want to be on call anymore).
Tool programs.
How do I build a true career path for employees?
Clearly communicate the starting position, including compensation.
Provide them your most current and updated job description.
Develop and execute a standard training process.
Use pre-determined achievements to determine advancement.
Communicate that compensation is tied to advancement achievement.
Build the dream of what a Level 5 Master position and compensation will be!
We will discuss how to Manage Millennials in Part 3.