Wish You Had a Direct Line to the Factory?
New Dealer Feedback Form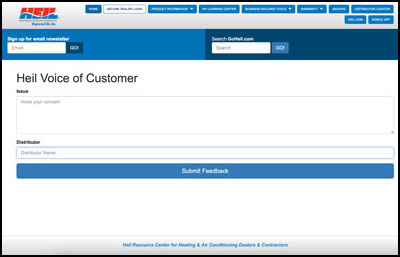 The team at Heil® Heating and Cooling is proud to announce a new Dealer Feedback page on GoHeil.com. As a Heil dealer, you have access to the page, giving you a direct line to the factory at all times. Feel free to send a variety of feedback, such as:
► Comments
► Questions
► Suggestions for Improvement
The inbox is monitored by live team member who will review your feedback and get back with you in a timely manner.
Wondering how to access the form?
1. Visit GoHeil.com.
2. Click on the Secure Dealer Login button at the top of this page.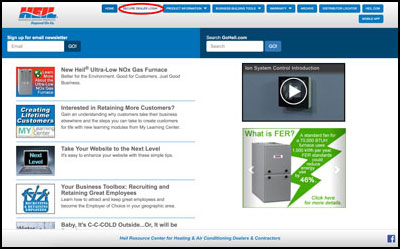 3. Enter your user information when prompted.
4. Click Dealer Feedback under the list of Frequent Links.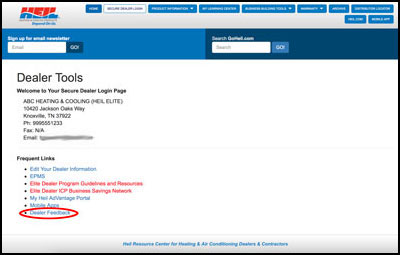 5. Enter your comments into the box, add your distributor and click Submit Feedback.
We'd love to hear from you!