Best Practices for Dealer Meeting Attendance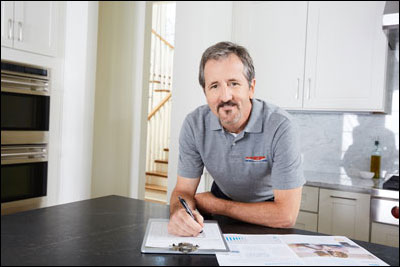 So you've signed up to attend an upcoming Heil® Dealer Meeting with your local distributor. You may be excited or you may feel you don't really have the time to attend the meeting—both feelings are completely understandable. You're probably wearing multiple hats at your company and time is the one thing you never have enough of.
We know you're busy so below are five quick tips to help you maximize the time you spend in the upcoming meeting:
---

1. Clear Your Schedule.
In today's business climate, it's nearly impossible to completely disconnect for any reason. However, if you can minimize the amount of time you have to spend checking emails and returning phone calls, you will have the opportunity to learn about a variety of relevant topics, such as new products, government regulations and tools to help you run your business more efficiently.
---

2. Bring an Open Mind.
Go in with an open mind. Our industry is undergoing changes with new federal regulations on the horizon. Dealer Meetings are a great opportunity to learn more about your local distributor, the Heil® products you install and service and the business climate in which you operate. You might be surprised at some of the valuable information you take away from the meeting.
---

3. Participate in the Meeting.
Resist the urge to sit back and let the meeting pass you by. Be an active participant. If you have questions about new products, ask them. If you have input to add to the discussions, speak up. When presenters ask for your feedback, let them know how they did.

---

4. Connect with Other Professionals.
Make new contacts at your distributor. Meet other dealers like yourself. You likely encounter many of the same issues and may be able to help each other out. Bring business cards if you have them. Don't underestimate the value of making a new connection.
---

5. Recap for Your Team.
Take notes on all of the relevant discussions and share them with your team. You will likely learn several helpful tips you can apply to your business.


---
We hope you enjoy your upcoming Heil® Dealer Meeting. As you prepare to attend, remember these tips to make the most of it!