How Does Financing an HVAC System Relate to Your Cable and Internet Bills?
Nowadays, customers finance nearly all their major purchases. In fact, many of them may not have a choice. A recent survey conducted by GoBankingRates.com revealed that 69% of Americans have fewer than $1,000 in savings, leaving them unable to make large purchases without the aid of financing.1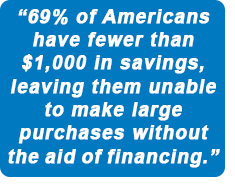 Financial muscle (or lack thereof) aside, smaller monthly payments have become the preferred method of payment for many consumers.
Consider current trends in the music industry:
Many listeners are choosing to stream music for subscription fees of approximately $10 a month rather than buying new CDs or downloading MP3s from their favorite artists.
And take a look at cable and internet trends:
While many consumers are "cutting the cord" when it comes to cable, they are still keeping their internet service and replacing cable with streaming services, such as Netflix, HULU or Sling TV. While they may be saving some money by "cutting the cord," they might still easily spend $80 per month for these services.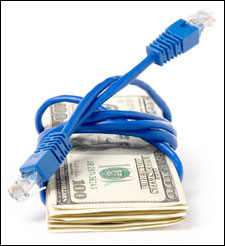 Now consider the following scenario:
What if instead of paying for cable, internet and streaming services in the form of monthly subscriptions, customers had to pay up front for 15 years of these services? At an average of $80 per month, that comes to a whopping $14,400, not including financing costs!

Few people would be able to afford those services, and the remainder would likely figure out how to make do without them.
Now take a look at your business:
If you're not offering financing to your customers, this is the exact scenario in which your customers find themselves each time you quote a heating and cooling system replacement—they must make years' worth of payments immediately!
Most of your customers cannot afford a large up-front payment. However, they can understand how a manageable monthly payment fits into their budget.
If you're not currently offering financing to your customers, now is the time to start. Click here for more information on the Heil® Wells Fargo Retail Credit Card Program.
Additionally, Heil offers seasonal financing promotions. Go ahead and sign up today to make sure you are ready to take advantage of these promotions as they become available. Promotions are subject to additional terms and conditions and may change at any time. Remember, financing could be the one key factor that closes your next sale!
1GOBankingRates, "69% of Americans Have Less than $1,000 in Savings", September 19, 2016, https://www.gobankingrates.com/saving-money/savings-advice/data-americans-savings/.