Let Us Help You Is Back!
Let Us Help You
Targeted Neighborhood Direct Mail Completed for You!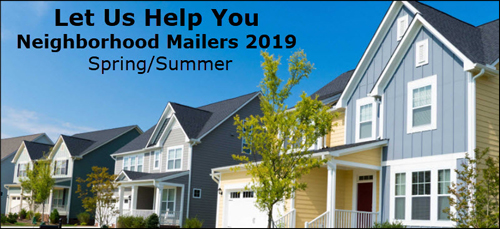 Take the guess work out of an effective direct mail campaign this summer by letting AdVantageSM do the work for you! This exciting program helps you reach customers in the neighborhoods you want to target. The 2019 Spring/Summer AdVantageSM program is a limited time offer made by Alternative Concepts Inc.
Here's how it works:
► You provide your business logo and coupon offers—AdVantageSM designs the cards for you.
► You provide an address of a recently completed job each week—AdVantageSM schedules the mailings.
► AdVantageSM will send 50 Lead Generation cards around the address you provide and a thank you card to the home you serviced.
► You continue providing addresses weekly until you reach 20, 30 or 40 jobs – whatever package you select.
Signing up is easy!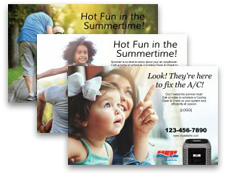 1. Click "Heil Let Us Help You 2019 Spring/Summer" at the top of your My Heil AdVantage Portal.
2. Verify your company information in the pre-populated fields.
3. Select the number of jobs you want to promote: 20, 30 or 40.
4. Select a Lead Generation card type. Add any coupon, financing or warranty offers if desired.
5. Select a Thank You card type. Add a coupon offer if desired.
6. Provide your contact information for proofing or questions.
7. Click Pay Now and that's it—you're all set!
Wondering how to access AdVantageSM?
Go to www.GoHeil.com.

Click the "Secure Dealer Login" button at the top of the screen to login.

Enter your dealer phone number and password in the spaces provided on the login page. (If you are a first time user, click the "Register Now" link or call 1-865-690-1990 for assistance.)

Click the "My Heil AdVantage Portal" link to go to your site and get started boosting your business today!