DIY PR
Be Your Own Business Promoter
If you haven't developed your own PR strategy yet, you should consider it. But, keep in mind that PR is different than advertising. As Robert Wynne from Forbes explains it, "Advertising is what you pay for. Publicity is what you pray for."1
Typically, you pay big bucks for an advertisement so you can say a product is great and people should buy it. However, publicity is a FREE third-party endorsement of your company and the heating and cooling products you sell in a news story or blog.
"As a small business you may not think you're in the business of (or in need of) public relations, but you are. Public relations is crucial to the success of every business, big or small. The difference is that a small, budget-conscious business doesn't have the luxury of hiring a high-priced PR firm, so you have to take a DIY approach to mastering your public relations," according to Allie Wolff in her article "7 Free and Easy Small Business PR Tactics."2
---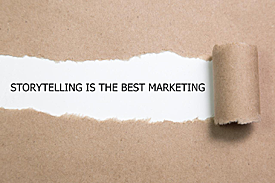 How can you be your own business promoter and hopefully land some valuable and free PR? Here are a few tips for DIY PR:
1. Be A Good Storyteller: Publicity always begins with a good story. What makes you and your company unique or different from the rest is what gets the attention of a reporter, editor or blogger. You might focus on:
New Products: Whenever Heil introduces a new furnace, AC or system control, let people know you have it in stock. Post it on your website, your blog, your e-newsletters and your social media sites. If you are using a media distribution service, be sure to let them know as well.


News About Your Company: Have you hired a new employee, opened a new store or made a significant donation or investment around town? Or, maybe you received an industry or customer service award? If so, those are newsworthy events to share online and in person.


Special Events: If you have a dealer meeting or a special event for your customers, be sure to invite the local media and regional trade press editors. Or, you might help sponsor a local charitable event at your business. Share the news!


Create News: Donate a furnace to a local school or help renovate a historic building. Be sure to share your story (and photos) on social media sites and notify the local media and regional trade press of your philanthropy.
---
2. Become an Industry Expert: News sources are always looking for helpful consumer-oriented tips written by an industry expert. Offer helpful HVAC energy-saving tips to consumers as they head into winter so you can become that heating and cooling expert. Here are a few ways you can position yourself as an online industry expert:
HARO®: Check out HelpaReporter.com or HARO and sign up to be a source. HARO links journalists with industry experts. If any of the story ideas match your expertise, you can email the journalist directly and potentially be interviewed for the story.


HARO Links Journalists with Sources Like You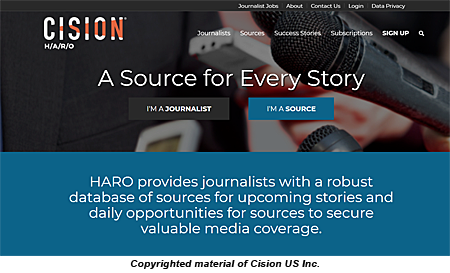 Facebook® Live: Facebook Live allows you to livestream a video to your Facebook followers so you can show them in real time how to change a furnace filter or program their Heil® Ion® System Control. It allows you to answer questions and interact with customers so you can build a rapport and become their heating and cooling resource.


YouTube®: Post educational videos on your YouTube channel to demonstrate the features and benefits of the latest Arcoaire products to customers. Position yourself as a heating and cooling resource while keeping the content informative, fun and engaging.


Your Blog and Industry Blogs: Include helpful heating and cooling tips for consumers on your blog frequently. Read other industry blogs to stay current on the latest online HVAC topics. Here are a few of the top HVAC industry blogs, according to Broadly.com3:


---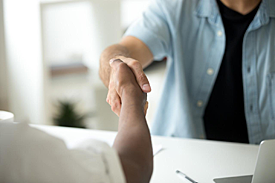 3. Build Relationships with the Media: "Public relations isn't just about media coverage, ultimately it's about building relationships," said Allie Wolff in her article, "7 Free and Easy Small Business PR Tactics." Research local, regional and industry bloggers, editors and reporters who cover your geographic area and the heating and cooling market so you can reach out to them if you have a story to pitch. Here are some ways to build your media list:

Start with Business Contacts and Friends: Do you know a reporter at the local newspaper? Are you in rotary or another civic club with a newspaper editor, blogger or radio station DJ? Do you advertise in any local or regional media? Network with these business contacts and friends to see if they can help you with a story or get you in contact with someone who can.


Twitter® and LinkedIn®: Start following the Twitter feeds for local and regional journalists commenting on their Tweets (in a professional way) so they get to know you and see you as an expert in your field.

Use LinkedIn's "search" function to help you find journalists, editors and PR representatives who might be able to help with your PR campaign. As you build business relationships with them, gather their contact information and ask if you could add them to your media list.


Email: Write and format your own press releases and send via email to you growing media list. Hannah Fleishman in her article, "How to Write A Press Release [Free Press Release Template + Examples]," explains how to write an effective press release and prepare it for distribution.4


Press Release Distribution Services: You can use low-cost distribution services to send out press releases.



eReleases: eReleases.com offers PR writing and distribution services for a fee. It's a custom distribution service that offers access to major national media outlets and journalists.

Newswire: Newswire.com provides several different PR distribution packages for a fee, including digital, state, national and international media outlets.
---
4. See if Your PR Efforts are Paying Off: Google® Alerts is an easy way to see if your PR efforts are working and how they compare to the competition. Create a search for your business name (and your competitors) as well as some industry key words, and Google Alerts will track your online presence to see what people are saying about you. You can even determine the type of alerts and frequency that they will be sent to your inbox. Then, adjust your PR strategy as necessary to achieve the results you desire.
---
As a business owner, you are your best promoter. And you can develop your own PR strategy using these four key steps: 1) Telling a compelling story, 2) Positioning yourself as an industry resource or expert, 3) Building relationships with the media, and 4) Frequently checking the effectiveness of your campaign. Now, you'll be on your way to obtaining free publicity in no time!
---
1 https://www.forbes.com/sites/robertwynne/2014/07/08/the-real-difference-between-pr-and-advertising-credibility/#2516a23f2bb9
2 https://www.hatchbuck.com/blog/free-small-business-pr/
3 broadly.com/blog/top-hvac-blogs/
4 https://blog.hubspot.com/marketing/press-release-template-ht
Trademarks are the property of their respective owners.