New Year, New Federal Regulations
Do you feel like you are having to familiarize yourself with new government regulations impacting the HVAC industry nearly every year? If so, you're not alone. Our industry has seen numerous new regulations and standards implemented in recent years.
With so many regulatory changes recently coming into effect or rapidly approaching on the horizon, let's take a look at a few of the key ones right now:
---
1. R-22 Phase-out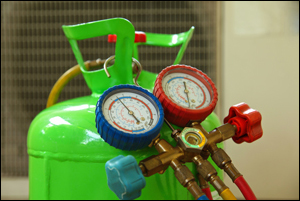 In an effort to combat the environmental impact of HCFCs, the DOE has been gradually phasing out HCFCs, such as R-22, in favor of alternatives with lower ozone depletion potential. As of January 1, 2020, the production and importation of virgin R-22 has been banned in the United States.1
Air conditioning equipment manufactured after January 1, 2010, utilizes R-410A or similar alternatives to R-22. Still, many homeowners have air conditioning equipment manufactured before 2010 that relies on R-22 to cool their home and are likely unaware of the rule change. With production and importation of virgin R-22 now prohibited, servicing of those systems is now reliant on recycled or reclaimed supplies of R-22. The cost of R-22 is expected to increase significantly as supplies dwindle in the coming months and years.
The increased cost to repair a now 10+ year-old R-22 air conditioner will likely begin impacting homeowners' decisions to repair or replace R-22 equipment this year. Click here for full details on the Heil® residential air conditioner line and prepare to offer customers the choices they want this spring.
---
2. FER (Fan Energy Rating) Standards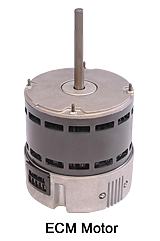 The FER standards took effect on July 3, 2019. These regulations from the DOE specify a maximum fan energy rating that varies based on the airflow provided by the furnace fan.
Each furnace model had to be tested to confirm the FER value met the regulation, and the furnace had to be re-designed if the value was above the allowable limit. The FER limit targeted either a 12% or 46% reduction in watts/cfm, depending on the type of furnace.2
These new standards from the DOE required engineers at Heil to make significant changes to the Heil® gas furnace line. In advance of the FER deadline, Heil launched a complete line of re-designed gas furnaces in May 2019 after implementing the following technical changes:
1. Eliminate PSC motors in new gas furnaces. These motors were simply not efficient enough to meet the new regulations. Heil has moved all gas furnace product lines to more electrically efficient ECM motors, but will still support PSC parts for the foreseeable future.
2. Heil is utilizing new ECM technology that will increase motor efficiency from approximately 80% to approximately 85%. Additionally, Heil has added new blower wheel technology for models with the largest challenge meeting FER (95%+AFUE with 14" cabinet).
3. Heil is making airflow adjustments to ECM models to improve operational efficiency.
Need additional information on FER? Check out these resources:
---
3. Increasing RTU Efficiency Standards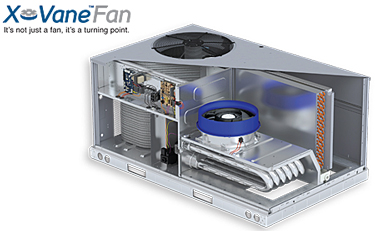 On January 1, 2018, the DOE increased Commercial RTU minimum efficiency by approximately 10 percent. A second increase in the efficiency of commercial rooftop packaged units will kick in on January 1, 2023, taking the total increase to 25-30 percent.3
In response to these new efficiency standards, Heil engineers developed the new RGV/RAV and RGW/RAW Series Packaged Rooftop Units with X-Vane™ Technology. These units utilize the industry's first X-Vane or Vane Axial fan design with built-in, ramp-up speed technology to use less energy than traditional belt-driven systems. Click here for more information on the RGV/RAV and RGW/RAW Series Packaged Rooftop Units with X-Vane Technology.
In 2020 and beyond, you can count on Heil to continue developing and manufacturing energy-efficient HVAC products to meet new industry standards and customer needs.
---
1https://www.epa.gov/sites/production/files/2015-07/documents/phasing_out_hcfc_refrigerants_to_protect_the_ozone_layer.pdf
2https://www.energy.gov/sites/prod/files/2014/06/f17/furnace_fans_final_rule.pdf (see Table 1.1)
3https://www.achrnews.com/articles/134296-hvac-industry-prepares-for-rooftop-regulations